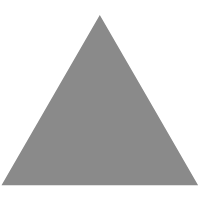 3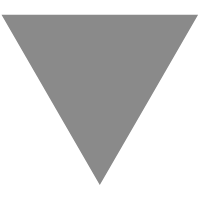 Introducing Unity Forma: Reimagine marketing with real-time 3D
source link: https://blogs.unity3d.com/2020/12/09/introducing-unity-forma-reimagine-marketing-with-real-time-3d/
Go to the source link to view the article. You can view the picture content, updated content and better typesetting reading experience. If the link is broken, please click the button below to view the snapshot at that time.
We believe the world is a better place with more creators in it. That's why we're now making the power of real-time 3D accessible to marketing professionals with Unity Forma. It empowers these creators to produce interactive 3D product configurators and digital media from 3D product data in record time and without any coding skills.
Marketing is one of the most compelling applications of real-time 3D. We've seen this technology used for groundbreaking mixed reality experiences, pushing the limits of photorealism, immersive product storytelling, product configurators, and much more.
Real-time 3D offers the best of both worlds. It supports advanced media formats –  interactive 3D, augmented reality (AR), virtual reality (VR), and mixed reality – that connect and engage consumers in a highly impactful, emotional, and interactive way, ultimately helping drive results like greater engagement and higher sell-through. It also supports marketers' needs for traditional media like images and videos, while providing significant speed and cost advantages over common approaches like offline rendering, photoshoots, and productions.
For these reasons and more, brands have been eager to embrace real-time 3D in their production pipelines, particularly those who need to work with complex 3D product data to market high-value items that come in multiple variations like cars, aircraft, appliances, furniture, and luxury goods. 
The need for real-time 3D-powered marketing pipelines
Typically, brands use a combination of in-house and agency resources to deliver digital marketing content. With an ever-increasing number of marketing channels demanding content, companies are finding that their marketing pipelines are becoming fragmented and inefficient. This inefficiency is often outsourced to agencies, but it is real nonetheless. 
The effort required to maintain product correctness and deliver fresh content to web, social, mobile apps, and other channels drives up costs and consumes efforts that could be put to better use. As one example, few companies have the ability to deliver personalized marketing content or deliver more deeply interactive experiences to engage consumers more thoroughly.
Unity Forma is here to offer a new, better way to bring real-time 3D to your marketing.
Enter Unity Forma
Unity Forma empowers marketing professionals to quickly create and publish marketing content and interactive experiences from 3D product data – without needing to learn the intricacies of Unity or how to code. 
It unlocks major efficiencies in marketing content production, enabling teams to rapidly import 3D product data, visualize models and all their variants in real-time 3D, and bring their vision to life with creative tools. You can easily showcase products in realistic visual quality, in any configuration, and in a variety of formats, including interactive 3D product configurators, images, and more. 
Once the creative process is complete, you can optimize content for your target platform, whether you're using Unity's cloud streaming service, Furioos, for web browsers, or publishing directly to mobile devices, the web, and more.
Volkswagen ID.4 EV, rendered in Unity Forma
Because it is built on Unity and offers an open API, Unity Forma is extensible and can be customized to fit the exact needs of your team. You can create new capabilities that improve productivity and differentiate from the competition and implement custom tools and interfaces to tailor it to your workflows and to deliver brand-specific experiences.
At the same time, it's easy to divide and conquer work with creative agencies and other service providers in a cost-effective way – without compromising your ability to create the marketing content you need, whenever you want.
Get a walkthrough of Unity Forma from Oliver Schnabel, the technical product manager for Unity Forma.
Volkswagen: How an industry leader powers its marketing with real-time 3D
In case you missed it, we debuted Unity Forma at a virtual event hosted by Unity's chief marketing officer Clive Downie and featuring special guests from Volkswagen, including its head of global digital marketing, Candido Peterlini.
Volkswagen is one of the early pioneers to use Unity in the automotive industry. The company leverages real-time 3D across its business, from R&D to marketing. It has turned to Unity to deliver a range of marketing experiences, from rendering millions of images in real-time for its website car configurators globally to creating mobile apps showcasing its vehicles in AR. Unity Forma will help take its efforts to the next level.
To highlight what is achievable with Unity Forma, Volkswagen collaborated with Katana Studio and Unity to produce a new campaign video for the 2020 Volkswagen ID.4 EV, the automaker's first fully-electric SUV. The teams used Unity Forma along with the Unity Editor to create a virtual production leveraging the ID.4's manufacturing data and author a 45-second spot. The advertisement fuses together rendered car interiors, exteriors, and environments with shot patterns and angles that would have been impossible to achieve using a live camera production.
"Volkswagen constantly seeks new paths to delight the user when experiencing our cars," said Candido Peterlini, Head of Global Digital Marketing, Volkswagen. "With Unity, we found the right partner to enhance the product experience on the online configurator. Unity Forma comes with features that will help us to provide faster and higher quality real-time content like configurable product visualization." 
Volkswagen ID.4 EV, rendered in Unity Forma
"We will be able to design innovative and more immersive product experiences for our customers that give them a deeper understanding of our cars and the added value they get with highlight features like, for example, the innovative ID Light concept or our driving assistance features (IQ.DRIVE)," added Peterlini. "By this, the customer will get an even more realistic perception of the product already virtually at home."
Unity Forma Challenge: Win a Volkswagen ID.4 EV*

We want to see what you can create with Unity Forma. That's why we're getting ready to launch the Unity Forma Challenge. It's your chance to win a Volkswagen ID.4 EV.* Sign up here to get notified when the contest kicks off.
*Unity may substitute prizes for cash or other equivalents as solely determined by Unity.
Sign up to get notified about the contest
Get started
To use Unity Forma, you need a subscription to the Unity Industrial Collection or to both Unity Pro and Pixyz Plugin. Try or buy Unity Forma and stay tuned for more updates about Unity Forma in the months to come. 
About Joyk
Aggregate valuable and interesting links.
Joyk means Joy of geeK