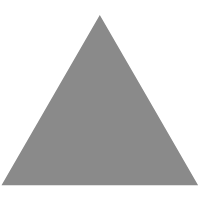 13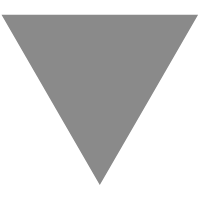 The Osaka Report
source link: https://www.tuicool.com/articles/m6VRjmI
Go to the source link to view the article. You can view the picture content, updated content and better typesetting reading experience. If the link is broken, please click the button below to view the snapshot at that time.
Last week, the Golem team visited Osaka for Devcon 5, Ethereum's main conference. As we mentioned in our last Community Update, we were focused on a workshop and a booth. However, throughout the hectic days in this Japanese city we discovered Devcon had a lot more to offer for our team.
The Workshop: Building on top of Golem with gWasm and Unlimited
When we received the approval email for our workshop "Building on top of Golem with gWasm and Unlimited" we were ecstatic. Though, as the slot was shorter than what we envisioned at first, we needed to adapt. Due to the nature of the products we wanted to introduce, it was clear to our team we needed to put all hands on deck and beyond.
To catch the attention of the Devcon attendees, we required a strong awareness campaign, and moreover, a clear workshop plan to be able to carry out this session successfully.
To set up a hub on Golem Unlimited, we needed hardware. The team set out to Osaka with 4 suitcases full of hardware, including terminals, LAN cables, various switches and other gadgets needed to set up the Golem Unlimited hub formed by the workshop attendees. A day before the workshop, we were lucky to get into the venue and able to test all hardware on-site, as we were one of the opening sessions at Devcon - 9am on October 8th!
On the workshop day, our team arrived early (and sleep deprived!) t set up all hardware and instructions. At 9 am we were ready to run! And we did!
We were happy to hear that one of the most used words to describe our workshop by the attendees was "impressive". The attendees reported to have liked the storyline and content delivered, however, all agreed that the workshop was a bit too short (we do too! - and a shoutout for the Witnet team, who came after us and was super tolerant of our workshop taking a bit longer :) ). In conclusion, we have proven our workshop format and content were a success, and we are looking forward to replicating it in other events, perhaps dedicated local meetups in Warsaw or Berlin.
(In case you have missed it and you would like to get a feeling of the workshop experience, you can still follow the full tutorial, run sample apps and learn how to create your very own Unlimited cluster to compute via our Workshop Website )
gWasm Lightning Talk by Jakub Konka
Devcon 5 featured an amazing outside auditorium facing the Osaka bay, and we had a chance to obtain a slot for a lighting talk. As gWasm is one of our newest products ( see the docs here ), and WASM as a language being a hot topic for the Blockchain ecosystem, our dev Jakub Konka took the stage. He is not only leading this product at Golem, but is also one of the key independent contributors for Mozilla.
Jakub introduced the audience to Arbitrary Computations in Golem enabled by gWasm, our Web Assembly-based platform. He also revealed the future plans for this product, which involve the incorporation of the ground-breaking WASI spec - for which Jakub's an active contributor. Stay tuned for updates on this front!
Getting to know the Community
Our booth was the epicenter for a lot of networking with other teams. We were especially interested in those that were working on similar areas as us, as the NuCypher team (we have developed our own FHE sample to run on top of Golem Unlimited), or the Oasis Labs, iExec teams working on decentralized computing. Runtime Verification, one of our neighbors, has been advancing a lot since the last Devcon, and we were pleased to chat with them about possibilities to collaborate on increasing the security of the Golem software (they specialize in audits and formal verification).
We also got to know the Universal Login, 3box and uPort teams, doing great work in terms of identity, the GSN and Ramp Network teams - which are making waves on the onboarding/meta transactions front, and many more.
Additionally, we noticed a (very positive) influx of newcomers to the space, and spent a lot of time introducing our products to them. As always, our swag was very much appreciated - kudos to our marketing and design team.
When not in the workshop or in the booth, we spent our time checking out talks and were pleasantly surprised by the groundbreaking presentations by the eWasm, libp2p, the Zokrates and many other teams.
In conclusion, we consider DEVCON once again has been really productive for the Golem team. The Ethereum community is growing exponentially year after year, so it's necessary to continue promoting our project.
We left Osaka with an optimistic outlook. We once thought we had to build everything we needed ourselves (bear in mind, we've been around since Devcon0, and this is the 6th one!), now we are starstruck by the number of solutions that other teams in the ecosystem are building, that might help Golem grow stronger.
For more details about the workshop, check our previous blogpost, while we are waiting for Devcon to publish the videos :)