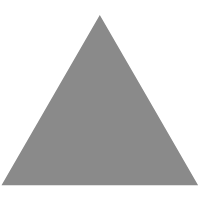 55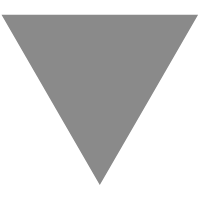 Blockchain Researcher Codes Sharding Proof-of-Concept, One Step Closer To Ethere...
source link: https://www.tuicool.com/articles/hit/UJBr2ej
Go to the source link to view the article. You can view the picture content, updated content and better typesetting reading experience. If the link is broken, please click the button below to view the snapshot at that time.
It would appear that Ethereum is inching ever closer to successfully integrating Sharding – the experimental second-layer scaling solution that promises to help Ethereum scale – into its network.
More specifically, the long-time blockchain developer and researcher Vlad Zamfir has now produced the world's first proof-of-concept for the new scaling technology.
Zamfir reportedly coded the PoC at the Ethereum hackathon ETH Berlin, and he noted in a subsequent interview that all Ethereum developers would soon be able to run the proof-of-concept on their machines.
"We're still working on the integration but check back in a week and it should be something where we have instructions and you can follow the instructions and get it running on your computer," Zamfir added.
The Sharding solution is viewed by several industry observers as a vital step towards improving the scalability of Ethereum. The technology can be described as breaking up the blockchain – into so-called "Shards" – in an effort to accelerate the verification process for nodes on the network.
Although stating that it would be released to developers in the coming weeks, Zamfir also stressed that the software is currently merely a prototype which is not ready for full integration into the Ethereum network.
He also went into the technical nature of his Sharding solution, describing it as "really a proof-of-concept of the most core component in my sharding roadmap. It prevents […] finalization of cross-shard atomicity failure, so it will never be that a 'send' is finalized and a 'not receive' is finalized."
This proof-of-concept could prove important in accelerating the implementation of Sharding. The Ethereum co-creator Vitalik Buterin has previously indicated that scaling Ethereum to the network's full capacity, through the use of Sharding and the separate Plasma solution, could take up to five years.
Both Sharding and Plasma – which can be loosely described as Ethereum's equivalent to Bitcoin's Lightning Network – will be needed if the Ethereum network is to support hundreds of thousands or even millions of transactions in the future.
Moreover, these solutions are currently being developed by Ethereum's open-source developer community. Zamfir has stated that his proof-of-concept is partly intended to educate the wider Ethereum developer community on the technology, as well as to accelerate the development of Sharding.
Nevertheless, it should be noted that there is still a sizable amount of work that remains to be done on Sharding. Zamfir stressed that the cross-shard message and cross-shard consistency problem remains to be solved, which is seen as the most difficult aspect of the scaling technology.
In addition to this, complex cryptographic issues related to the scaling solution could take months or even years to address fully.
Image Source: "Flickr"
Rasmus Pihl is a writer for Toshi Times by day and an avid follower of the cryptocurrency industry by night. Rasmus holds a Bachelor's Degree in Marketing from the Gothenburg School of Business, Economics, and Law and runs a Swedish marketing consulting firm. Moreover, when he isn't writing for Toshi Times, traveling, working or changing the world in some other capacity, Rasmus is more than likely caught up in postgraduate studies.