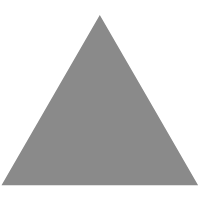 94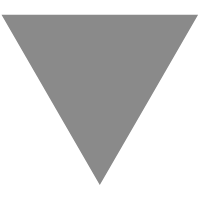 hackademix.net » Double NoScript
source link: https://hackademix.net/2017/11/14/double-noscript/
Go to the source link to view the article. You can view the picture content, updated content and better typesetting reading experience. If the link is broken, please click the button below to view the snapshot at that time.
Giorgio Maone on NoScript, the Universe, and Everything
Later today
In a couple of days, if everything goes fine, and definitely by the end of this week,
NoScript 10
, the first
"pure" WebExtension
NoScript version, will be finally released for Firefox 57 and above, after
years of work
and months NoScript 5.x living as a hybrid one to allow for smooth user data migration.
NoScript 10 is very different from 5.x: some things are simpler, some things are improved, some are still missing and need to wait for WebExtensions APIs not available yet in Firefox 57. Anyway, whenever you decide to migrate, your old settings are kept safe, ready to be used as soon as the feature they apply to gets deployed.
If you're not bothered by change, you're ready to report bugs* and you're not super-paranoid about the whole lot of "NoScript Security Suite" most arcane features, NoScript 10 is worth the migration: active content blocking (now more configurable than ever) and XSS protection (now with a huge performance boost) are already there. And yes, Firefox 57 is truly the most awesome browser around.
If, otherwise, you really need the full-rounded, solid, old NoScript experience you're used to, and you can't bear anything different, even if just for a few weeks, dont' worry: NoScript 5.x is going to be maintained and to receive security updates until June 2018 at least, when the Tor Browser will switch to be based on Firefox 59 ESR and the "new" NoScript will be as powerful as the old one. Of course, in order to keep using NoScript 5.x outside the Tor Browser (which has it built-in), you have to stay on Firefox 52 ESR, Seamonkey, Palemoon or another pre-Quantum browser.
Or you can even install Firefox 58 Developer Edition, which allows you to keep NoScript 5 running on "Quantum" with the extensions.legacy.enabled trick. Just please don't block your updates on Firefox 56, it would be bad for your security.
Let me repeat that: your safest option for the next few days is Firefox 52 ESR, which will receive security updates until June 2018.
So, for another half-year you there will be two NoScripts: just sort your priorities and choose yours.
Update 2017-11-15
As you probably noticed, yesterday's today has gone away in most time zones and we're not ready yet (Murphy law and all) :(
But we're definitely on track for the end of this week, and in the meanwhile your awesome patience deserves a couple of preview screenshots...
Update 2017-11-18
* in the next few weeks will move NoScript 10.x source code and bug tracking on GitHub, in the meanwhile please keep using the forum.
This entry was posted on Tuesday, November 14th, 2017 at 2:11 pm and is filed under WebExtensions, Mozilla, NoScript. You can follow any responses to this entry through the RSS 2.0 feed. Both comments and pings are currently closed.
487 Responses to "Double NoScript"