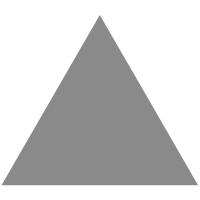 3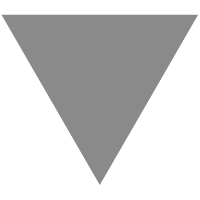 16 Most Influential Women in NFT
source link: https://hackernoon.com/16-most-influential-women-in-nft
Go to the source link to view the article. You can view the picture content, updated content and better typesetting reading experience. If the link is broken, please click the button below to view the snapshot at that time.
16 Most Influential Women in NFT
6
Only 16% of the NFT artists are female, says ArtTactic. The NFT market generated $3.5B of NFT crypto art and collectibles sales in the first nine months of 2021. This year, it will be worth more than $4.7 billion, and the most intriguing DAOs are those involving NFTs. Here are sixteen of the most notable and influential women in the crypto and NFT world.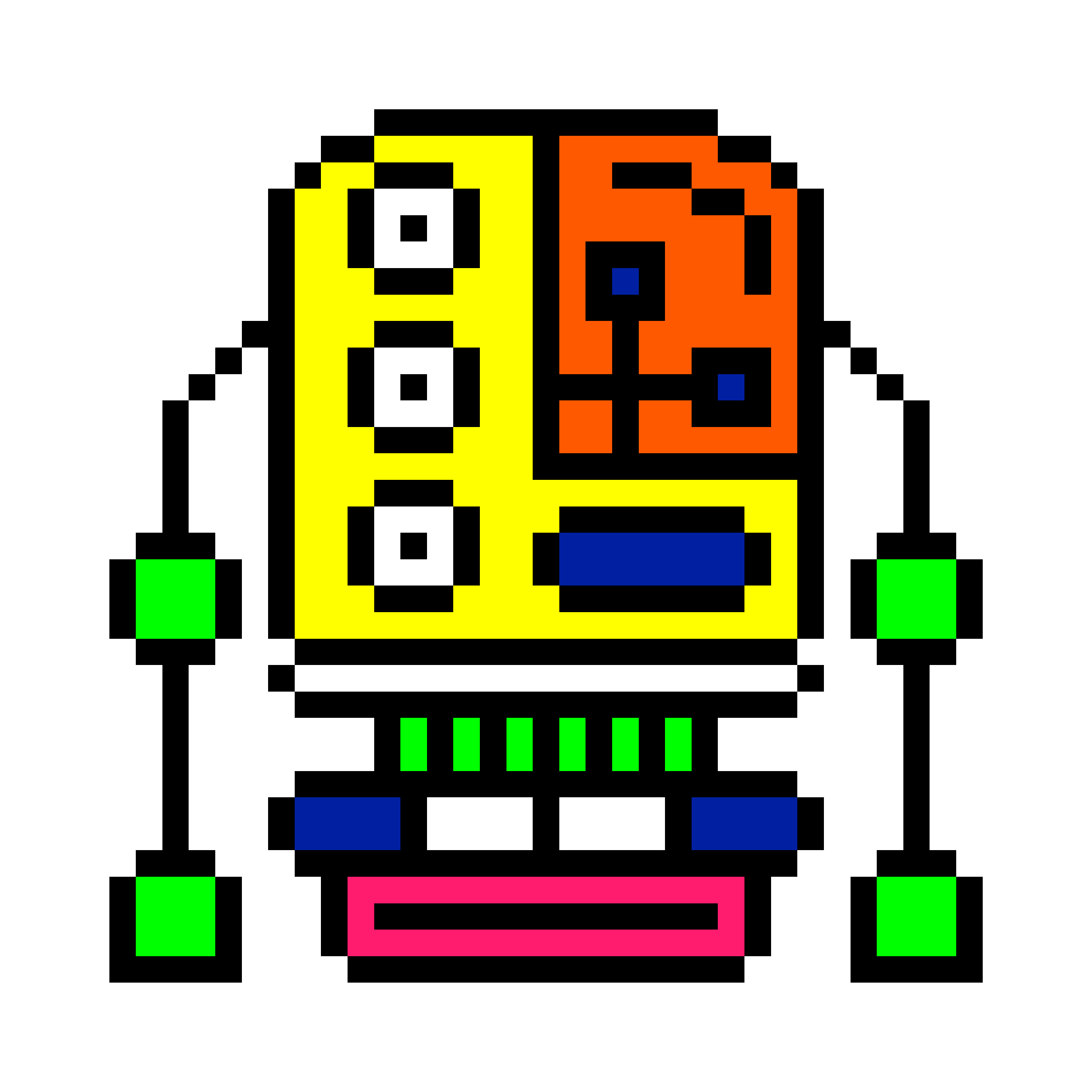 Victoria is a writer and co-founder of Badass Bureau (SaaS) - a PR agency for female founders and executives in tech.
A highly volatile NFT market generated $3.5B of NFT crypto art and collectibles sales in the first nine months of 2021, according to ArtTactic's report, and only 16% of the NFT artists are female.
0 reactions
NFT is one of the hottest topics of the year, and even though, with Blockchain and crypto and tech in general, it is still a male-dominated industry. Only 16%? Well, let's do something about that. In this article, we want to introduce you to sixteen of the notable and influential women in the NFT world. 
0 reactions
Welcome to your new role models.
0 reactions
Olga Vorobyeva (Vox), founder of Vox Consulting
Olga is a founder of Vox Consulting, an advisory firm for blockchain, DeFi, and NFT startups and Web3 Venture Capital companies, international keynote speaker, tech entrepreneur, and investor. Her expertise to grow a business has established Vox Consulting as one of the most trusted companies in the industry. What is impressive about Olga is her dedication to helping tech companies reach the supreme level through Business Strategy, Marketing, Communication, Positioning, Brand Identity Design, and more. There are a lot of NFT advisory firms now, but none of them to date have a solely female founder with such a level of expertise. Olga brings her marketing skills and prior experience doing advisory for startups, as she has been working as a marketing specialist in the tech startup scene since 2014. 
0 reactions
"The biggest mistake people make about NFTs is thinking that they are somehow limited to visual art. In my opinion, NFT is a completely new, direct-to-consumer business model that is not ad-driven. Each technological revolution brings 3-4 business models. For example, the Internet has created SaaS and contextual ads. The blockchain has created two so far: NFT and circular economics/protocol tokens. This means eternal avatars between games, real ownership, and a publisher-independent in-game economy for the gaming industry. For the film and music industry, this means a new form of digital ownership and fan acquisition, artist support, and community building."
0 reactions
On top of managing the agency, Olga is highly involved in conferences, forums, and education in the blockchain community. She is supporting emerging startups serving as a mentor to the Californian startup accelerator - the Alchemist, and as an instructor to the Algorand Acceleration Program that is taking place in Miami. In her free time, Olga is advocating for women in crypto within the space - one of the latest researches where she contributed shows that among non-obvious issues preventing women from entering the cryptosphere are joint family accounts. In short, Olga is on the front lines of what's happening in the crypto and NFT industry on a daily basis. 
0 reactions
"The NFT market keeps growing and, this year, it will be worth more than $4.7 billion, and the most intriguing DAOs are those involving NFTs. Millions of people will invest their money in these digital items, including everything from BoredApes to tokens used for sports games or virtual pets. Spaces such as Decentraland will continue to attract the attention of many users due to the possibility of launching their VR world, establishing connections via Decentraland Marketplace, and exchanging non-fungible tokens to other virtual environments."
0 reactions
Olga hopes to see more fantastic NFT projects and integration with Metaverse in the next year. She is also sure that GameFi DAOs and play-to-earn DAOs will explode in 2022 and is excited to help a new generation of blockchain companies to achieve their business goals. The Vox Consulting team seeks to continue servicing such companies to make the crypto community more accessible and transparent for the everyday user. 
0 reactions
Instagram: @hodlga 
0 reactions
Isla Moon, Artist & Founder of MAGI
Isla Moon is a painter and multidimensional creator from New Orleans. She has always created large-scale works so that one may be immersed within the story and size of the imagery. Isla layers her paintings with photographs and digital rendering and adds moving elements graphically to the paintings she creates. After that, she adds layers of sounds and colors, always intending to immerse viewers into the feeling, into the story of the pieces she tells with shape, line, color, and form. 
0 reactions
The collaborative aspect of Moon's work and her ability to have a community of creators around her to cocreate multidimensional graphic short films is an asset she hopes that all creators have access to. This is why she created MAGI together with her Co-Founder Kevin Reddy. The company will support the creation, collaboration, and community of creators worldwide that want to take their physical art to the blockchain and create art together. 
0 reactions
Isla's work creates a positive impact, not only for artists getting to cocreate but also for the planet, as each NFT in MAGI Collections is partnered with the impact causes, NPOs, and Foundations, supporting the UN SDGs. The whole ecosystem brings creatives together with causes and missions. It enables art to tell the story about changing the world, catalyzing climate change efforts, and using NFTs as a vehicle.
0 reactions
"I see this moment in history as a golden one, and I like to refer to NOW as the New Renaissance. Never before has art had the opportunity that it does now to be uploaded and stored on Blockchain technology. The blending of arts and science brings us possibilities of new revenue streams, unique currency, and the ability to generate funding towards global causes and missions. What excites me most is the potential to change the world. And I believe each person has this unique potential, and that is their value and currency, and our ability to connect and galvanize our artistic efforts to make a difference, a true grounded lasting difference, that excites me."
0 reactions
Isla Moon is now accepting submissions for their collection - The Ever-Evolving Elementals - an ever-growing MAGI collection curated by the growing team and community. Each NFT in each collection will benefit a mission associated with the element that will address impact causes around the world. The collection will be shown on various platforms. MAGI's team hopes to have their own platform soon too. For now, they prioritize the creation of the VR gallery and Metaverse for displaying their highly curated collection of invite-only community members. MAGI partnered with We Care Impact and Logos Capital for future environmental and humanitarian efforts. It will continue to inspire and create #artforimpact as a MAGI Collective of visionary artists and activists.
0 reactions
Instagram: @islamoonxessence
0 reactions
Nesma Bensalem, CEO/Founder of WeCare Impact LLC
Nesma Bensalem is the founder and CEO of WeCare Impact, a creative agency and consulting firm that believes in the power of art, community, and technology as solutions to implement a more sustainable world. It also has its WeCare social token. WeCare Impact's campaigns aim to incentivize humanitarian and environmentally conscious behaviors and support behavioral change in individuals that compose a community and society. 
0 reactions
Nesma's mission is to raise awareness of the world's most pressing issues while offering inspiring and tangible solutions. She believes that change starts with a story but needs concrete solutions to become real and sustainable.
0 reactions
Bensalem is sure that Blockchain and NFTs are here to stay, and they are concrete solutions to some of the deep flaws we are witnessing in our systems and economies. They allow for culture and community-driven value and provide the tools necessary to track and verify ownership, authenticity, and trades.
0 reactions
During the pandemic, Nesma produced and directed a project, "The Stream of Life" - an interpretation of the poem by renowned Bengali poet, philosopher, and artist Rabindranath Tagore. Narrated by Deepak Chopra and shot in New York on a 16mm film, the project was conceived in July 2020 as the world grappled with the overwhelming and ongoing challenges of the COVID-19 pandemic. 
0 reactions
With Tagore's poem as the springboard, Nesma conceptualized the film around three principles: movement, nature, and the spiritual symbiosis between nature and humanity. The interpretation and expression of the poem's ideas are simultaneously realized through dance, spoken word, music, and visually evocative landscape to create a visceral experience that communicates with and to humanity. Multiple artists, performers, and storytellers – each carefully chosen for their artistry, genuine sensitivity, and belief in the essence of the project – collaborated to create "The Stream of Life." The film reminds us of our strength in adversity, our ability for renewal, and our inextricable connection to nature.
0 reactions
"More than a phase, NFTs are concrete solutions to some of the deep flaws we are witnessing in our systems and economies. They allow for culture and community-driven value and provide the tools necessary to track and verify ownership, authenticity, and trades.
0 reactions
NFTs also allow accessible education around FinTech and digital assets to mass audiences in a fun and engaging way. As NFTs gain popularity, they become a direct correlation of the value they create for their community.
0 reactions
Through ownership title and provenance on the Blockchain, the owner is protected and the artist as well. The growth of the NFTs' fame and appreciation will only increase the value, and artists will keep earning royalties as their work appreciation increases. Issues such as copyrights and illegal reproduction also won't exist."
0 reactions
Instagram: @nesma_b
0 reactions
Alexandra Luzan, a Ph.D. Researcher at Ca' Foscari (Venice), Consultant on Art and Tech Collaborations; Head of Partnerships at Snark.art 
For about a decade, Alexandra has been organizing events and conferences in the tech industry worldwide. She has an educational background in Art History (including La Sorbonne (Paris), MSU (Moscow), and La Sapienza (Rome). Since 2018, as a Ph.D. researcher, she has been studying the connection between new technologies (like blockchain and AI) and art at Ca' Foscari University in Venice. 
0 reactions
In 2020 Alexandra joined the team of NFT Marketplace called Snark.art (US) as a Head of Partnerships working on projects like the first NFT Exhibition in The State Hermitage Museum, NFT Collection "Organic Growth: Crystal Reef," and more.
0 reactions
"Digital art based on file exchanges started to develop intensively in the mid-2000s. Artists working with new technologies began thinking of ways to bring digital works to the market, assigning them a price and preserving their uniqueness and authorship. NFT gives a fantastic possibility for a lot of artists to be finally rewarded.
0 reactions
Fractional NFTs allow people to invest even a small amount of money to gain fractional ownership of high-priced assets.
0 reactions
With NFT, you can be a great collector of art and don't think about how your collection should be restored, insured, transported, and hung on walls. You can keep your collection in a digital wallet that can be managed through your smartphone in a second."
0 reactions
Alexandra has high expectations of how NFTs will further develop in the future. More and more essential artists, institutions, and market players are consciously entering this field. She plans to build lasting bridges between traditional art and the NFT and blockchain community. Luzan's personal belief is that NFTs will become further integrated into various fields and businesses. As a member of several global organizations promoting female leadership, she also plans to empower more women to join this rapidly developing field.
0 reactions
Instagram: @alexandra.luzan
0 reactions
Kristina Tauchmannova, co-founder of Socialstack
Kristina has been on the tech ecosystem support and community side of things for many years in different countries and industries. Mainly in fintech and impact-focused tech. She has been in the crypto space since 2016 and loves art and creative expression of all sorts, so it naturally pulled her into the NFT space (specifically to the Social Token space as it has the community aspect). Social Tokens represent a new way for creators, brands, and communities to create value together. They enable the creation of individual crypto-economies with a digital asset at its core and offer creators new ways to engage their audience and monetize their work.
0 reactions
Tauchmannova co-founded Socialstack, a Web3 community engagement platform, and tools to launch impact-first Social Tokens. Socialstack's first decentralized app CommunityOS allows teams to delegate tasks, create QR codes to earn tokens, and create a token storefront (products, NFTs, coupons). Socialstack is built as infrastructure for inspiring people to contribute to a collective vision for prosperity and planetary thriving. 
0 reactions
"NFTs bring us closer from the internet of information to the internet of value. Compensation for work/creation goes directly to the creators. The internet has erased our geographic boundaries, NFTs erase economic boundaries. Social Tokens empower not only the creators but also their communities. It's a fascinating new world where we are moving away from the scarcity mindset."
0 reactions
Kristina and her team are onboarding creators, brands and communities, who want to engage and reward their communities and make the planet a better place for everyone. 
0 reactions
Instagram: @trysocialstack
0 reactions
Angela del Sol Varela, founder of SISU
Angela del Sol Varela is an entrepreneur and climate activist passionate about connecting art, impact, and blockchain. Angela is the founder of SISU, a platform to support ancient and futuristic earth restoring projects by creating rare NFT collections and WEB3 experimentation like DAOs. 
0 reactions
What does ancient futurism mean? Projects from Indigenous resilience to agroforestry to oyster farms that sequester more carbon than trees. Angela had the big breakthrough about the need to do way more than planting trees and flowers (she planted 5000 trees and flowers with her reforestation project called Seed Evolution). She wants to accelerate all climate solutions that are measurable and scalable. 
0 reactions
SISU wants to create a counter-narrative of beautiful and rare digital artifacts that will last the ephemeral NFT hype and have provenance in the future and contribute solutions to the climate fight.
0 reactions
"If we continue to have extreme climate events like the ones we are seeing, our crypto won't be worth much on a collapsing planet. Web3 possesses the keys to lead in this pivotal period for humanity and species at the brink of extinction."
0 reactions
Instagram: @angeladelsol
0 reactions
Alyze Sam, co-founder of NFTY Token, Award-Winning Author
Alyze Sam is a blockchain strategist, a novel educator, an award-winning author, and a vehemently driven advocate.
0 reactions
First, dedicating her life to her patients in hospice nursing, Sam passionately embraced the world of financial technology after nearly losing her own life in 2014. It was then; Sam proclaimed her purpose lay serving "underdogs" using ethical technologies. Alyze is actively leading NFT tech as a сo-аounder at NFTY Token, the first NFT currency. Sam also inspires others as a co-founder at GIVE Nation, a children's financial literacy protocol that rewards altruism.
0 reactions
In her free time, Sam writes for 15+ Tech Magazines. Sam wrote the first book on Stablecoins in 2017. The unbiased text takes complex practices and simplifies concepts for most audiences. In February 2020, 'Complete 2020 Guide to Stablecoins' sat as the #1 New Release in Business and Money on Amazon Books. Sam's second book, 'Stablecoin Economy,' a university text, released May 14th, 2020. Don Tapscott published Sam's Stablecoin research at The Blockchain Research Institute in January 2021. The Bad Crypto Podcast developed a Blockchain Hero NFT inspired by her work: Mz. Stability.
0 reactions
Sam is working on several globally impactful projects incorporating her knowledge in blockchain, AI, and NFTs. With her team, cutting-edge technology, and servant's heart, she plans to establish a middle-working class in Haiti using technology and a jobs program with the WatersMark Foundation.
0 reactions
Sam likes to laugh and lead with, "Hi, I'm simply, Sam. I got into blockchain by accident after a commercial semi-truck hit me." It's a great line because Dymitri Buterin of Block Geeks and co-founder of Ethereum provided Alyze with her smart contract education via emailed guides after her auto accident. She soon after jumped into IPFS and NFT technology and has been serving the blockchain community solutions since 2015.
0 reactions
"I've been in the NFT industry since the launch of Crypto Kitties, as I was trained in blockchain by the co-founders. During that time, I saw the endless potential that could come- but the monumental amount of case studies that have come about in a short few years are mind-blowing, and we're just starting to see this technology's full potential!
0 reactions
The most exciting thing to me about NFTs isn't a project per se; it is the evolution process of being at the forefront in a revolutionary tech that'll become a standard "IRL." This entire journey is delightful to be a part of, and I feel so blessed every day as we explore and build never before seen iNFTs (interactive NFTs) using AI, AR, VR, and holographic tech."
0 reactions
Tami McQueen, VP of Panoramic Ventures
Tami McQueen is the Vice President of Marketing for Panoramic Ventures, a venture capital firm based in Atlanta that takes a "wider-view" approach to investing by targeting the Southeast and Midwest and focusing on diverse founders and university startups. Panoramic open new doors for overlooked founders, giving more entrepreneurs access to capital to build leading tech companies.
0 reactions
Previously, Tami was the first marketing hire at SalesLoft and led Global Social Strategy for Women Who Code. Over a decade, she's also worked with some of the world's most innovative brands, including ActionIQ, Agility Recovery, Boeing, Cognism, Digital Hands, and others.
0 reactions
McQueen's journey to NFTs comes from a personal interest in the space over the years that has accelerated as Panoramic makes strategic investments in web3 startups. As a firm believer that every brand will have an NFT strategy in the future, Tami is committed to supporting the founders through building community and will continue to invest in communities and support creators and builders in the web3 space - as an ally, investor, and fellow collector.
0 reactions
"The potential to build a movement that mobilizes action toward a specific goal is not only inspiring but incredibly powerful. As we see the surge of projects take shape, DAOs being formed to impart change, and communities being built from an idea; it's exciting to imagine what's still to come."

Instagram: @tamimcqueen
0 reactions
Michelle Abbs, Managing Director at Mana Tech
Michelle Abbs has been a leader in tech and entrepreneurship in Miami for the past decade. In her role as Managing Director, she leads the Tech division for Mana Common. Abbs and her team convene the tech and innovation community in physical and digital spaces. Michelle envisioned an NFT event to be held in Miami during Art Basel last summer. Since then, she has organized and planned an event for thousands of NFT noobs and enthusiasts to be held at the FTX arena on November 30th.
0 reactions
"I believe NFTs are the missing link between crypto and mass adoption. Smart contracts overall will be a part of our day-to-day life for decades to come. I am very excited about their use cases in art, fashion, music, and gaming applications for the metaverse. 
0 reactions
For example, I look to what OneOf has done for music and musicians earning potential off royalties - absolute game-changer. Games like Axie Infinity and Sandbox offer utility to digital assets and offer an economy for gamers like never before. I believe our physical and virtual worlds will merge as consumer brands add in NFT applications. Some will use it as a certificate of authentication, some will use it to incentivize behaviors within digital spaces, and some - as membership communities offering perks to those with tokens or NFTs."
0 reactions
In the nearest future, Michelle will host a massive NFT BZL conference and then launch a podcast to highlight more diverse projects led by women and people of color.
0 reactions
Instagram: @mabbsie26
0 reactions
Melissa Henderson, Strategist and Head of Community at Violet Summer
Melissa Henderson is a prolific lifestyle writer and digital media executive with past roots at The Huffington Post, Elle, and Ebony, among other mainstream outlets. Her specialty is creative storytelling mixed with an international tech lifestyle approach.
0 reactions
In 2016, she began her journey into digital rights by publishing essays and raising awareness about the dangers of revenge porn and online bullying. By 2017, she discovered blockchain and fell down the crypto rabbit hole. Currently, she is creating content in futuristic formats through her brand Violet Summer, where readers can experience her zine in VR and as NFTs. 
0 reactions
Melissa keeps her audience updated on the latest crypto trends and insights with her weekly newsletter Crypto in The City. She is an NFT advisor for Des Femmes DAO and is excited to join a web3 infrastructure startup ApeWorX as their Head of Community. Her mission and priority are to document and bring together the spirit and personality of urban culture. 
0 reactions
"I fell down the crypto rabbit hole in October 2020 thanks to Clubhouse App, and I never looked back. I have been monetizing my work as an independent publisher for years, so crypto and NFTs were a natural fit for my business. I remember experimenting with web monetization and micropayments in 2018 and 2019, but I primarily used WordPress as a platform. I had to download an uphold wallet to receive these small transactions! When I got onboarded to crypto, I was already familiar with a hot wallet. I minted my first NFT in November 2020 to celebrate my Crypto in The City column and my journey on Rarible and have since sold 12+ NFTs. 
0 reactions
NFTs will dramatically alter a new economy for creatives and kill the idea that creatives can't make a living off of their work. My next NFT drops will be in December celebrating the women in the Des Femmes DAO I'm a community member of, and also my last zine issue 12!"
0 reactions
Instagram: @violetsummerzine
0 reactions
Elena Garidis, CFO of Defy Trends
Along with two other incredible women, Elena is one of the co-founders of Defy Trends, all-in-one crypto and NFT intelligence platform with the mission to make data-backed investment decisions accessible to all. 
0 reactions
Garidis and her team are hyper-focused on creating an intuitive dashboard with actionable insights and are partnering with other women in NFT to create inclusive spaces and empower their users to learn and make data-backed investment decisions - something that is relatively new in the NFT space. For their NFT analytics, Defy Trends incorporates both on-chain data, such as sales volume, minting activity, and wallet tracking, and off-chain data, such as social sentiment and community growth.
0 reactions
"I'm excited about the utility NFTs bring to the space, both by providing consistent revenue streams and community engagement opportunities for artists as well as NFTs' application in the DeFi space. I am also really excited about experiencing some of the NFT communities within the Metaverse and the commencement of a new way of social interaction and community."
0 reactions
Elena and Defy Trends have already launched their beta for crypto analytics and are launching NFT analytics soon. Additionally, they create educational content, covering hot topics and underlying concepts in the NFT and crypto space.
0 reactions
Instagram: @defytrends.tech
0 reactions
Olga Filatova, co-founder of Flashback
Olga has been working in the blockchain sphere for five years. In 2017 she was the Head of Marketing for a blockchain game that was the analog of Cryptokitties. Olga likes art, so two years ago, after the NFT art hype appeared, she decided to implement all her skills in this new and promising technology. 
0 reactions
Filatova founded an online crypto art museum, created three exhibitions and one international art residence. On her way to Crypto Art Fair Tulum, she met her friend Elema in New York, who shared an idea about NFT ticketing with her. Ladies started their work on the platform the next day, and their startup has a lot of good feedback now and traction. 
0 reactions
"I know that NFT can be implemented in different areas, but my real passion is art, so I'm so happy that this technology helps people to know more about digital art and brings it to a new level. Very soon, a big part of our lives (even bigger than now) will transfer to the digital world and metaverses, so people will need to make their lives and spaces more beautiful. They will start collecting and producing more digital art! I want to be at the begging of this big story!"
0 reactions
Olga's NFT ticketing platform is going global soon, and she believes that more and more event organizers will look in this direction. She will also develop a new cultural heritage of digital art as a producer because she believes that it's a new era of art. 
0 reactions
Instagram: @ofilatova 
0 reactions
Ana Maria Jipa, co-founder and CEO of Olyn
With a technical mindset and passion for the history of human progress, in the last nine years, Ana Maria designed solutions in the space of APIs, Marketplaces, and Fintech, collaborating with leaders within the private and public sectors. She's been actively focused on the topic of Circular Economy and how current systems could innovate and adjust to the human needs that lead to a better life.
0 reactions
Olyn takes shape after its team recognized that even though we still live in a society of exchange, we simply transact in the digital world (financial systems are information asymmetric). The company's vision is to build a bidirectional exchange of information at the time of the transaction, meaning, its solution is an Asset Registry platform (NFT as a service) embedded at the checkout, where Olyn's team identifies and tokenizes the assets (in an NFT format) enabling consumers to capture ownership at the time of payment. Olyn's mission is to connect individuals, businesses, and economies seamlessly so they can thrive in Web 3.0.
0 reactions
"The users build the internet, and it belongs to the users. Web2 did a good job building the front-end experience to increase user participation on the internet (enclosed platforms). As we enter the web3, where instead of serving the internet with our IP address, we serve it with our wallets, concepts such as immutability and composability unfold a new spectrum of possibilities in the digital world. NFTs are just the basic core of the beginning of what it seems to be the beginning of the new era of the web."
0 reactions
Olyn has launched our API. At the end of the month, it will have its solution embedded in Shopify and other merchants. Roly Wallet will be live on the App Store, where the owners can keep track of their inventory of purchased assets and transact them in the future.
0 reactions
Anastasiia Gliebova, Founder and CEO at V-Art 
"I am an art digitalization consultant, Art+Tech entrepreneur, as well as CEO and co-founder of V-Art, a platform designed to exhibit, sell, and collect digital art. Before launching my own business, I spent five years working in the creative management field and had over 30 projects in my portfolio. But I've made strides to support the digital art realm, including NFTs, which have seen unprecedented growth recently. The idea of a digital art platform powered by blockchain came to me and my business partner Olga Simson a couple of years ago. In 2020, when the NFT wave hadn't reached its current momentum, we founded V-Art as a virtual exhibit that would showcase digital art and let people interact with it." 
0 reactions
At the moment, the V-Art is a sort of bridge between the physical and digital realms of art. It offers an immersive all-dimensional experience with art anytime and anywhere. The team constantly organizes educational and research events, conducts projects to study the digital art world, and produces in-depth articles on NFT-related topics. Anastasiia is also a speaker at multiple events dedicated to the digitalization of the art industry and was honored to host a guest lecture on the digital art market for Sotheby's Institute of Art.
0 reactions
Gliebova and her team have recently completed the acceleration program at Fuelarts, a New York-based Art+Tech accelerator. As of today, V-Art has users in 78 countries all over the world. It is rapidly evolving into a platform with an ecosystemic approach. V-Art marketplace with NFTs is now in its beta version but already presents impressive artworks, including a gorgeous series by Snow Yunxue Fu and Roman Minin. 
0 reactions
The next step for Anastasiia and V-Art's platform is to finalize the beta version, introduce the marketplace's licensing system, add even more immersive art projects, and then enter the metaverse with the partners. 
0 reactions
"The DSL hub, an experimental Art+Tech space, is an important milestone for us. It is in the center of Kyiv, the capital of Ukraine, hosting mixed reality exhibitions. The initiative is a part of a broader effort by the DSL collection and V-Art, partnered with the Modern Art Research Institute, to advance the cause of digital arts by cultivating international communities of enthusiasts, creatives, experts, and collectors."
0 reactions
Instagram: @anastasiiagliebova
0 reactions
Victoria Zavyalova, founder and CEO of V Startup Agency
Victoria has been working as a science journalist for over a decade, so she has always been fascinated by the impact technology has on lives and creativity, and by extension, in the broader world. Over five years ago, she co-founded V Startup Agency in New York to help tech companies speak "human language" and communicate their ideas to the public. Zavyalova jumped into some exciting projects at the start of the blockchain boom and the mass adoption of crypto. 
0 reactions
Victoria had her first NFT experience back in 2018 when she and her team helped raise awareness for the newly launched Arcona X-Reality Metaverse. This project was specialized in merging real and virtual worlds by creating an AR layer on the planet's surface called Digital Land. Currently, it lets creators place their interactive content - 3D NFTs - around the world and earn profit remotely. 
0 reactions
"All this was way before Facebook claimed they owned the term "metaverse," and everybody started casually talking about NFTs at parties. A few months ago, I also launched my NFT inspired by Sasha Cohen's latest Borat as an experiment, just to understand how difficult it is for artists to sell and break through all the noise in the digital space.
0 reactions
I believe NFTs and other digital assets could become an integral part of the emerging digital world's metaverse. The fact that Facebook, Microsoft, and other tech giants are investing so heavily into this future reality is both exciting and scary. The implications of such a comprehensive, immersive platform are significant, and there are still a lot of unknowns. We don't know, for example, how the metaverse might influence the way we think and process information, the way we see our reality, the way we consume art and media, etc. 
0 reactions
The NFT boom has already ushered in exponential growth for the Art+Tech market. I am currently helping Fuelarts https://fuelarts.com, a new Art+Tech accelerator, raise awareness about investment opportunities in the market. According to Fuelarts' research, investors poured $380 million into art-focused tech startups during the 2020-21 fiscal year. In a single year, the industry funding amounted to nearly 60% of its total investment over the last two decades ($640 million)."
0 reactions
Instagram: @viczavy
0 reactions
Virginia Salas Kastilio, founder of Humans I Trust, co-founder of the Human Trust Foundation, and CMO of Veme
Virginia Salas Kastilio is an Earth Steward, Crypto Advisor, and Serial Entrepreneur who was named one of Inc. Magazine's top 27 Women to Change the World. She is an internationally acclaimed speaker, marketer, activist, and founder of Humans I Trust, co-founder of the Human Trust Foundation, and CMO of Veme. 
0 reactions
The Human Trust Foundation is a stewardship circle of entrepreneurs, dedicated to saving the earth by leveraging advanced technology and blockchain innovation to turn the earth into a living bank. Every year we cut down fourteen billion trees and the first aim of the Human Trust Foundation is to regenerate our tree ecosystem. Virginia is currently launching her NFTree Trust initiative, to plant seventeen billion trees in the next year, while simultaneously making the NFTree more valuable for the NFT holder through carbon credits. 
0 reactions
"What excites me most about NFTs is that it feels like they're an asset class that makes investing less serious to the public. We bring back art, music, and playfulness into prosperity and wealth creation. They're the key to unlocking profitability for donors in the non-profit space, as well as enabling collaboration between organizations and artists, creating a framework for allocation of funds. NFTs are an important vehicle for the redistribution of wealth to the masses."
0 reactions
What's next for Salas Kastilio? Launching NFTrees in Miami during Art Week Miami, and the World Economic Forum in Davos, Switzerland; connecting with donors and investors for the foundation to plant seventeen billion trees annually, as well as bringing more acreage to the land trust. Virginia is ready to connect with high-level partners who have the sophisticated infrastructure to help regenerate the Earth. She is also launching Veme's token presale on December 1st, and token sale shortly after, as well as finding an investor who wants to plant one billion trees with the purchase of a single NFTree for $5.5M.
0 reactions
Instagram: @virginiasalaskastilio
0 reactions
6