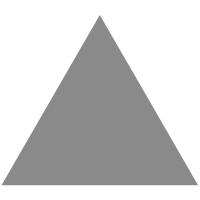 0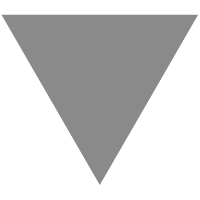 Nexon increases day 60 retention and monetization with pre-registration rewards
点击查看更多内容
Nexon increases day 60 retention and monetization with pre-registration rewards
Source: Nexon increases day 60 retention and monetization with pre-registration rewards from Android Developer

Posted by Kacey Fahey, Google Play Developer Marketing
Nexon Korea Company has published several games across PC, mobile, and console. With the launch of their mobile game FAITH, a MMORPG released exclusively in Japan, they wanted to promote the game before launch and find a way to capture early consumer demand that would help boost early installs at launch.
What they did
Nexon ran a pre-registration campaign on Google Play with a multi-channel marketing campaign driving players to pre-register and receive an exclusive pre-registration reward. Their campaign used consistent creative assets throughout TV commercials, YouTube influencer campaigns, social media, performance marketing campaigns, and more. Offering a pre-registration reward provided an incentive and benefit for players who pre-registered on Google Play during the month-long campaign leading up to launch.
"It was very easy to run, since the steps to activate the campaign were very clear and simple. All we needed to do was prepare the store assets and APK, then set them up in the Google Play Console," said Hyomin Kim, Head of Platform Partnerships at Nexon Korea Corporation. Their exclusive pre-registration reward of 300 diamonds (in-game currency) was set up as a unique managed product as part of the campaign. At launch, Google Play provides the reward to all players who pre-registered, allowing Nexon to consume and grant the reward to players in-game using the Google Play Billing API. Not only did this create additional value for users, but it allowed Nexon to identify those who pre-registered in-game so they could measure the cohort's performance after launch. Once the game became available on launch day, everyone who pre-registered on Google Play received a notification to install.
Results
Nexon reported they had historically seen around 50% of Google Play pre-registrations convert to installs. By offering a pre-registration reward for FAITH, they increased their conversion rate by 20%. And not only that, the campaign drove other strong performance metrics with players who pre-registered for FAITH on Google Play having almost 50% higher day 60 retention than those who did not pre-register. This audience has also shown stronger monetization behavior, with over 70% higher ARPDAU than non-pre-registrants.
"Google Play pre-registration is now a 'must-do' strategy when Nexon launches games. From our previous experience, Google Play pre-registration is one of the most effective pre-registration platforms amongst all the channels we utilize, especially for organic impressions and installation conversion," said Kim.
Get started
All app and game developers can run pre-registration campaigns and offer a pre-registration reward. Get started today!
猜你喜欢
33

www.androidauthority.com

1年前

LG's profit increased by 82 percent in Q3 despite its mobile division posting a loss.

25

Samsung announced it is bringing same-day, in-person authorized service to Galaxy phone owners nationwide. 300 Samsung Care authorized uBreakiFix service locations in the U.S. for same-day support

0

React Native is a very useful mobile app development framework that lets you not only develop high-quality, high-performance apps, it also increases developer productivity. It allows you to finish an app project faster by...

31

We all have heard of the "leaky bucket" as it relates to user retention. Simply put, if the bucket is not holding any water, no matter how much water you pump in, the bucket will soon be empty…

12

除非特别声明,此文章内容采用知识共享署名 3.0许可,代码示例采用Apache 2.0许可。更多细节请查看我们的服务条款。

14

Exponea - all-in-one platform for acquisition, conversion & retention of customers - NEXT

0

README.md docker-registry-pruner 🐳✂️ docker-registry-pruner is a rules-based tool that applies business logic to docker images in a Docker...

115

yii2-user - Flexible user registration and authentication module for Yii2

316

www.androidpolice.com

1年前

Although we've been hearing about WhatsApp Business forever, the service was officially announced one month ago and if you paid close attention to the FAQ... by Rita El Khoury in Applications, News

76

With the growing usage of social media, Social Media Registration and authentication are important for any web applications. The advantage of having them is users can Register/Login into your application with the click of a button and don't have...