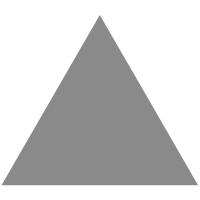 8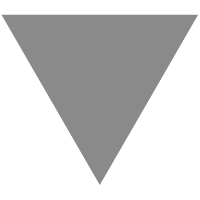 GitHub - harmony-one/harmony: The base protocol of harmony
README.md
Harmony
Dev Environment Setup
export

 GOPATH=

$HOME

/

<

path_of_your_choice

>



mkdir -p 

$HOME

/

<

path_of_your_choice

>

/src/github.com/harmony-one



cd

 

$HOME

/

<

path_of_your_choice

>

/src/github.com/harmony-one

git clone git@github.com:harmony-one/harmony.git



cd

 harmony

go get ./...
Build
Harmony server / main node:
go build -o bin/harmony cmd/harmony.go

Beacon node:
go build -o bin/beacon cmd/beaconchain/main.go

Wallet:
go build -o bin/wallet cmd/client/wallet/main.go

Tx Generator:
go build -o bin/txgen cmd/client/txgen/main.go

You can also run the script ./script/go_executable_build.sh to build all the executables.
Some of our scripts require bash 4.x support, please install bash 4.x on MacOS X.
Usage
You may build the src/harmony.go locally and run local test.
Running local test
The deploy.sh script creates a local environment of Harmony blockchain devnet based on the configuration file. The configuration file configures number of nodes and their IP/Port. The script starts one local beacon chain node, the blockchain nodes, and run a transactional generator program which generates and sends simulated trnsactions to the local blockchain.
./test/deploy.sh ./test/configs/local_config1.txt
Testing
Make sure you the following command and make sure everything passed before submitting your code.
./test/test_before_submit.sh
License
Harmony is licensed under the MIT License. See LICENSE file for the terms and conditions.
Also please see our Fiduciary License Agreement if you are contributing to the project. By your submission of your contribution to us, you and we mutually agree to the terms and conditions of the agreement.
Contributing To Harmony
See CONTRIBUTING for details.
Development Status
Features Done
Basic consensus protocol with O(n) complexity
Basic validator server
P2p network connection and unicast
Account model and support for Solidity
Simple wallet program
Mock beacon chain with static sharding
Information disposal algorithm using erasure encoding (to be integrated)
Blockchain explorer with performance report and transaction lookup
Transaction generator for loadtesting
Features To Be Implemented
Full beacon chain with multiple validators
Resharding
Staking on beacon chain
Fast state synchronization
Distributed randomness generation with VRF and VDF
Kademlia routing
P2p network and gossiping
Full protocol of consensus with BLS multi-sig and view-change protocol
Integration with WASM
Cross-shard transaction
查看原文
猜你喜欢
8

README.md 🤝 swift-enum-properties Struct and enum data access in harmony. Motivation In Swift, struct data access is far more ergonomic...

39

PrimeTek is proud to announce the 6.2-Final released of PrimeFaces featuring over 500 improvements, better performance, significantly improved security, new components along with the all-new Harmony premium application template. It has been over...

9

README.md XDG Base Directory

2

Scalable, zero-setup, pay-as-you-go relational databases

10

monkeysayhi.github.io

1年前

分布式理论:CAP、BASE与ACID

5

In this post, we take a look at Base Web. It's Uber's component library offering for React apps. Base is a design system comprised of modern, responsive, living components. Base Web is the React implementation of Base.

5

BASE理论是Basically Available(基本可用),Soft State(软状态)和Eventually Consistent(最终一致性)三个短语的缩写,由eBay架构师Dan Pritchett提出来的。 BASE是对CAP中一致性和可用性权衡的结果,其来源于对大规模互联网...

3

Build, Share, Collaborate Containers offer a lighter-weight version of the Linux operating system's userland stripped down to the bare essentials, but it's still an operating sys...

0

I have a handy bash script that transcodes videos using Don Meton's video_transcoding tools . This script was written in a hurry and one limitation it had was...

107

lsp-mode - Emacs client for the Language Server Protocol